Regular price
Sale price
$85.00 SGD
Unit price
per
Sale
Sold out
Share
*Min. 2 pax booking!*
A 2.5-hour session where you will learn how to create a mini tufted tote bag.
Mini Tote Bag Tufting Session: 1 person tufting 1 tote bag canvas (Dimensions of tote bag provided is 19*23cm. You'll be tufting both the front + back. The straps will be bare as per the pictures.)

You will be introduced to the power tufting machine to create your custom tote by hand. Tufting frame, cloth, canvas tote and over 50 colours of yarns are included in the cost of the workshop.
(Do note that there are no breaks in between sessions. However, feel free to bring in your own food and drinks if needed!)
We also offer rug commissions/customisations – for sizes up to 1.8m (L) x 1.6m (H).
For any enquiries or to request for a different timing as shown, kindly DM us on Instagram or WhatsApp us here (+65 8028 7972)
TO NOTE: For this workshop option, you may take it home within the same day, if finished within the timeframe provided.
Thank you, see you in our studio!
View full details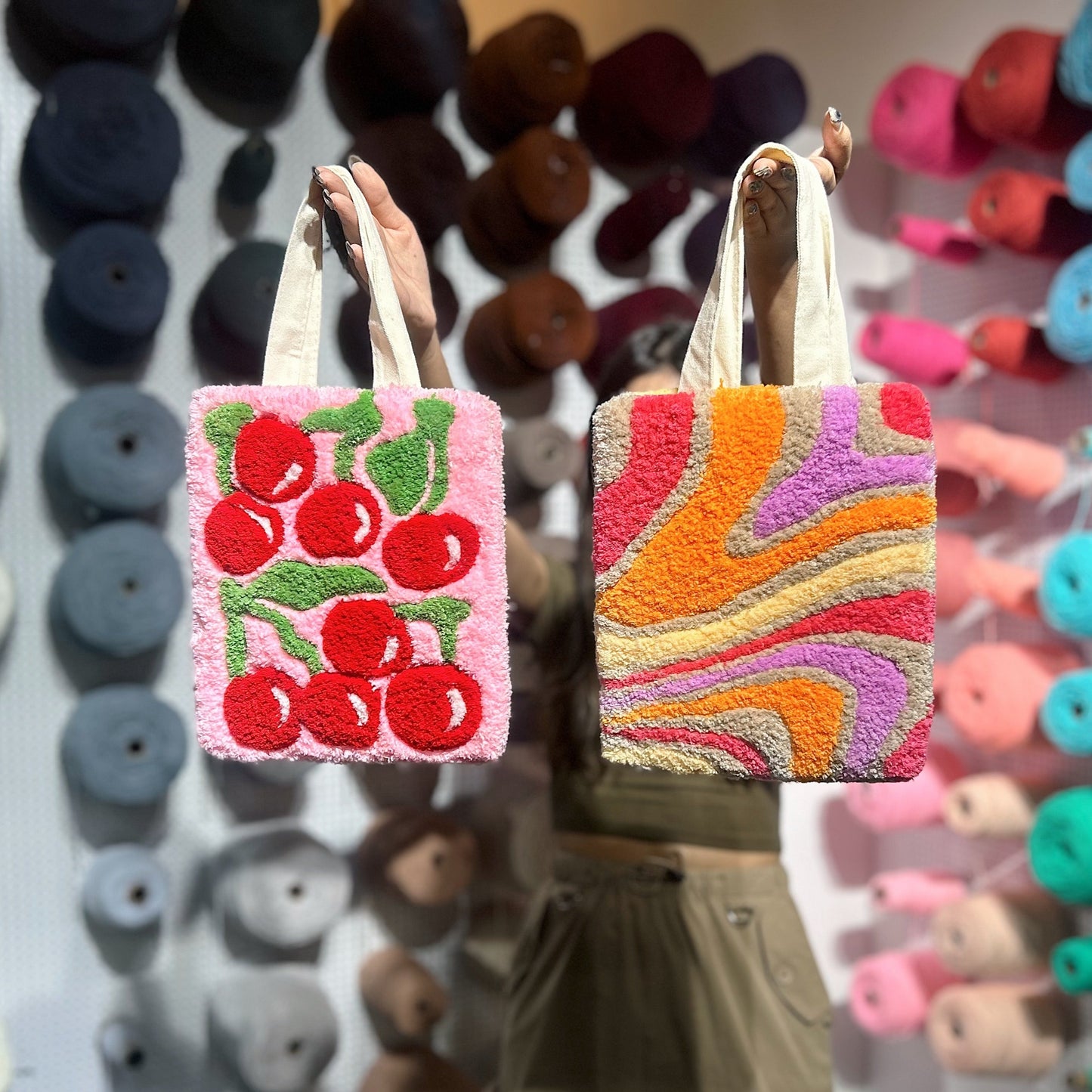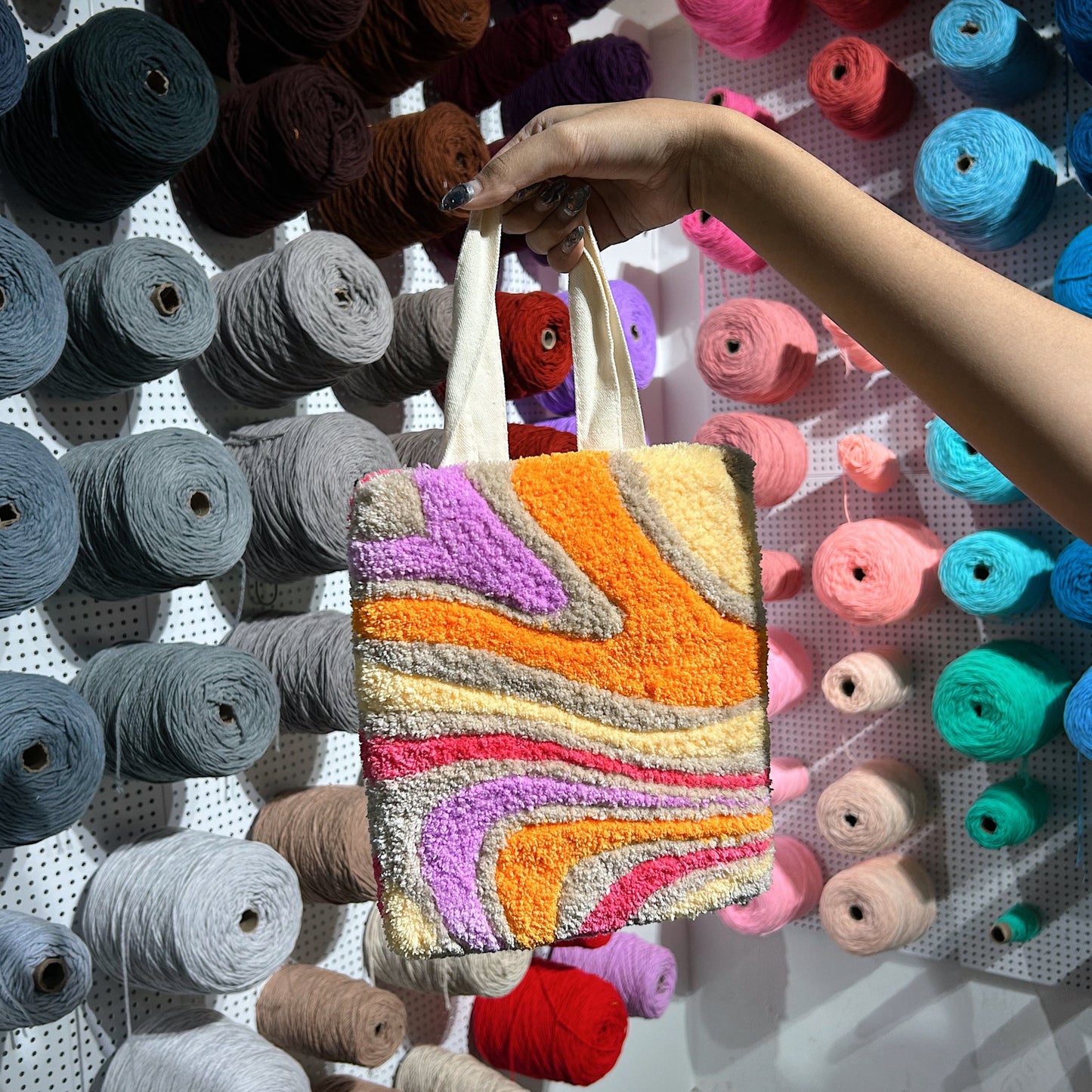 MAILING OF RUGS

After your rugs are glued + trimmed on our end, it will be mailed to you directly within 3 weeks after your workshop date, at no additional cost. After 3 weeks if there are no updates, kindly WhatsApp us to check for rug status. We appreciate your patience during busy periods.

IMPORTANT DETAILS

If you're unable to finish your rugs on time, you can top-up at an additional $10/hr (Depending on our availability)
Or you could leave it with us to touch up, and your rug will be delivered within 4 weeks.